| | |
| --- | --- |
| Ad Partners Logo | Source: Akiuit |
Saudi Arabia is investing in four major
Responsible Author: Zayad Alshaikhli | Riyadh, Saudi Arabia, 09/25/2019, 16:51 Time
USPA NEWS -
The city of Riyadh has embarked on an ambitious programme of urban planning and civil engineering announced by the government worth over US$23 billion that will transform the capital with four major projects into one of the most livable cities in the world.
EV Infrastructure in the United States
Responsible Author: Jedi Foster P/O Rahma Sophia Rachdi | Paris, Washington DC, 09/25/2019, 00:56 Time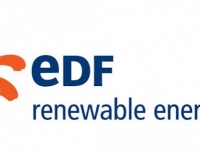 USPA NEWS -
EDF Renewables announced it has acquired Los Altos, California-based PowerFlex Systems (PowerFlex), a pioneer in managed electric vehicle (EV) charging technology. This acquisition will enable a single ecosystem for distributed energy that seamlessly integrates Electric Vehicle smart charging, solar, storage and building load. The investment is part of EDF Renewables' strategy in the USA in the distributed energy market, as reflected by their acquisition of groSolar in 2016 and their partnership with EnterSolar last year. PowerFlex's patented technology was incubated out of Steven Low's NetLab research laboratory at the California Institute of Technology (CalTech). The optimization algorithms and methods were developed thanks to supporting grants from a variety of organisations, including the National Science Foundation, Rothenberg Innovation Initiative, Wells Fargo Innovation Incubator at NREL, and the CalSEED program.
| | |
| --- | --- |
| | Daren Frankish |
| | RAHMA-SOPHIA RACHDI |
| | Ruby BIRD |
| | Yasmina BEDDOU |
| | Ricardo Dominguez |