Search results for: "Release"
Report of the Board - officially Release
Responsible Author: Wisuschil - Media & Law | Munich, 01/20/2019, 20:11 Time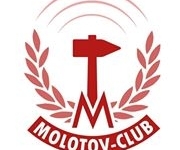 Wisuschil - Media & Law -
"Economycaly solutions for the XXI century and the Crisis of information space"
On 26 and 27 October, the Red Square/Molotov Club organized the III Annual Conference with the support of Euro-Rus. The themes were very actual: free speech, economical situation in the World geopolitics and discussion about the most actual political and social issues.
A number of the guests were permanent members but also we had many new attendees. There were representatives from Russia, USA, England, Donbass, Ukraine, Italy, Belgium, Brazil, Venezuela, Germany, Spain and many others.
Remarkable this year was the presence of important people of the Russian communist party CPRF also as the German conservative party "Deutsche Mitte".
Topics proposed for discussion at the conference:
The state of affairs with freedom of speech in Western countries and in Russia, media objectivity, information wars.
Middle East crisis - Syria, Yemen, Kurdistan. The danger of escalation of the conflict.
The crisis in Venezuela. Developments in South America.
Trends in the political struggle in the United States.
Developments in Southeast Asia, the South China Sea, trends and forecast of events.
| | |
| --- | --- |
| | RAHMA-SOPHIA RACHDI |
| | Robbie Merritt |
| | Ruby BIRD |
| | Yasmina BEDDOU |
| | Daren Frankish |