Search results for: "Zayad Alshaikhli"
Altamiuz consulting for sport
Responsible Author: Zayad Alshaikhli | Kuwait, 01/16/2019, 22:25 Time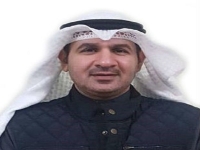 USPA NEWS -
The State of Kuwait will hold the first international scientific forum for Al-Tamaiz under the patronage of the Minister of Information and the Minister of State for Youth Affairs. Professor Abdullah Al-Ghasab, the innovator and the initiator of the forum's ideas, is one of the youthful and creative energies in the Arab world as well as internationally. The forum revolves around "ideas and development projects for the development of the Arab sports system". It aims to achieve the following objectives:
World News
Responsible Author: NUJ | UK London, 01/15/2019, 01:45 Time
USPA NEWS -
Gannett has today confirmed it has received a proposal from MNG Enterprises Inc. to acquire Gannett for $12 per share in cash. The current share price for Gannett is $9.75.
Gannett has said their board of directors will now review the proposal. Gannett owns Newsquest, the second largest regional and local newspaper company in the UK.
In reaction to the proposal, the union expressed grave concern about the bid and the potential detrimental impact on quality, sustainable journalism in the UK.  
| | |
| --- | --- |
| | RAHMA-SOPHIA RACHDI |
| | Robbie Merritt |
| | Ruby BIRD |
| | Yasmina BEDDOU |
| | Daren Frankish |